Unit 13 Technical Department
We can repair, maintenance and also upgrade your replica.
Our technical service is specialized in repairing, upgrading and maintenance of airsoft replicas and they are ready to answer your questions.
If your replica is defect and you leave it behind to be repaired or you want that we upgraded your replica, please take attention to the following:
• Your replica need to be in a locked rifle bag or case.
• Make sure that there is at least 1 magazine included.
• Also leave a battery so we can test the replica with the battery that you use.

Unit 13 rental service
Do you have a defect replica? You can always come by to have it checked out by us. If you have a skirm planned and your replica broke down, don't worry! With our rental service you can still play that skirm with one of our rental replicas
For more information or questions, you can always mail us!
Contact us!
Please note! We only work on above mentioned brands!
---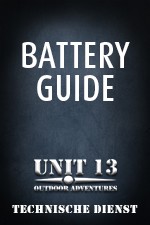 Technical Guide
Here are some technical guides that could help you on your way.
Please note, they are currently only available in dutch!