Home
Valken V Energy LiPo 7.4V 250mAh 25C Battery
Valken V Energy LiPo 7.4V 250mAh 25C Battery
Valken V Energy LiPo 7.4V 250mAh 25C Battery
Warehouse Location: M1-B14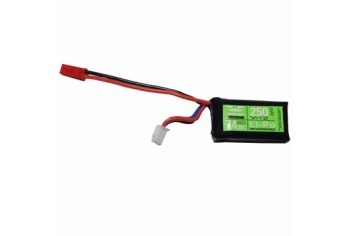 Valken V Energy LiPo 7.4v 250mAh 25c Battery
A specific battery for powering most HPA systems!
Details:
*Fits in most buffertubes
*Voltage: 7.4v
*Capacity: 250mAh
*Connector: E-Flite
CAUTION: A LIPO CHARGER IS NEEDED!
Li-Po batteries require special treatment. Wrong use - like incorrect method of (dis)charging, handling and storage - can lead to permanent damage of your Li-Po battery!
---