Home
PDI .05 AEG Inner Barrel 6.05mm
PDI .05 AEG Inner Barrel 6.05mm
PDI .05 AEG Inner Barrel 6.05mm
Available in various types!
Warehouse Location: Stell73-Bak1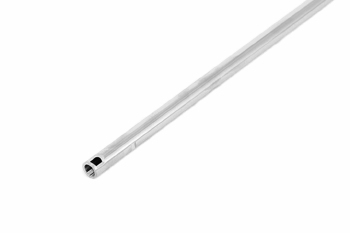 PDI .05 AEG Inner Barrel 6.05mm
A Premium steel precision barrel from PDI. These are the top barrels of PDI, for balanced performance (FPS vs Range). With a tolerance of ±0,002mm, these are amoung the most accurate barrels on the market!
Details:
*Made from SUS304 Steel
*6.05mm Innerdiameter
*8.55mm Outerdiameter
*AEG Cut
*±0.002mm tolerance!
*Extremely good quality!
*Cold Hammered barrel, for extreme tight tolerance!
---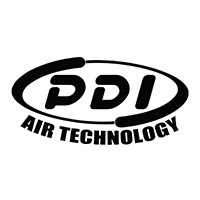 This article is available in various models
PDI .05 Inner Barrel 6.05x430mm

PDI .05 Inner Barrel 6.05x495mm

PDI .05 Inner Barrel 6.05x360mm

PDI .05 Inner Barrel 6.05x300mm

PDI .05 Inner Barrel 6.05x509mm

PDI .05 Inner Barrel 6.05x690mm

PDI .05 AEG Inner Barrel 6.05x141mm

PDI .05 AEG Inner Barrel 6.05x187mm

PDI .05 AEG Inner Barrel 6.05x205mm

PDI .05 AEG Inner Barrel 6.05x208mm

PDI .05 AEG Inner Barrel 6.05x215mm

PDI .05 AEG Inner Barrel 6.05x229mm

PDI .05 AEG Inner Barrel 6.05x247mm

PDI .05 AEG Inner Barrel 6.05x270mm

PDI .05 AEG Inner Barrel 6.05x275mm

PDI .05 AEG Inner Barrel 6.05x285mm

PDI .05 AEG Inner Barrel 6.05x303mm

PDI .05 AEG Inner Barrel 6.05x320mm

PDI .05 AEG Inner Barrel 6.05x347mm

PDI .05 AEG Inner Barrel 6.05x375mm

PDI .05 AEG Inner Barrel 6.05x390mm

PDI .05 AEG Inner Barrel 6.05x395mm

PDI .05 AEG Inner Barrel 6.05x420mm

PDI .05 AEG Inner Barrel 6.05x433mm

PDI .05 AEG Inner Barrel 6.05x455mm

PDI .05 AEG Inner Barrel 6.05x461mm

PDI .05 AEG Inner Barrel 6.05x469mm

PDI .05 AEG Inner Barrel 6.05x472mm

PDI .05 AEG Inner Barrel 6.05x520mm

PDI .05 AEG Inner Barrel 6.05x595mm

PDI .05 AEG Inner Barrel 6.05x595mm (PSG-1)

PDI .05 AEG Inner Barrel 6.05x650mm (PSG-1)