Home
DRAGONPRO 9.9V 850mAh 25C LiFePO4 (1) 55x30x27mm
DRAGONPRO 9.9V 850mAh 25C LiFePO4 (1) 55x30x27mm
DRAGONPRO 9.9V 850mAh 25C LiFePO4 (1) 55x30x27mm
Warehouse Location: Stell72-Bak5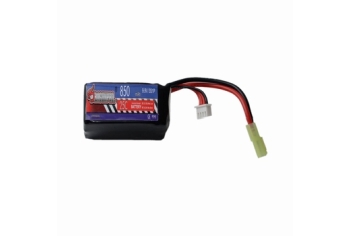 DRAGONPRO 9.9V 850mAh 25C LiFePO4 (1) 55x30x27mm
A Lithium Ferro-Phosphate battery from DragonPro
Details:
*Lithium Ferro-Phosphate Battery
*Dimentions: 55x30x27mm
*Capacity: 850mAh
*Voltage: 9.9V
*C-Value: 25C
For more info about batteries,
Click here!
(Only available in Dutch)
ATTENTION: A Li-Fe-PO-CHARGER IS REQUIRED FOR CHARGING THIS BATTERY
Li-Fe-Po batteries require special treatment. Wrong usage - like incorrect (dis)charging, treatment and storage - can cause permanent damage to your Li-Fe-Po battery!!
---