Home
ASG Dan Wesson 715 Custom CNC Rail Mount
ASG Dan Wesson 715 Custom CNC Rail Mount
ASG Dan Wesson 715 Custom CNC Rail Mount
Available in various colors
Warehouse Location: Stell28-Bak6
ASG Dan Wesson 715 Custom CNC Rail Mount
A custom CNC'd aluminum tactical mount. Suited for mounting lasers, lights and/or scopes!
Details:
*Full metal
*Specifically for the ASG Dan Wesson 715
*Mount screws included to attacht the rail to the 715
*Special hole in the rail for easy access to the hop up adjustment
*Dan Wesson logo engraving on the sides
*Please note, scope and pistol not included!
---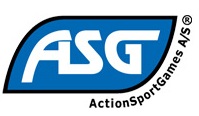 This article is available in various models
ASG Dan Wesson 715 Custom CNC Rail Mount - Blue

ASG Dan Wesson 715 Custom CNC Rail Mount - Silver

ASG Dan Wesson 715 Custom CNC Rail Mount - Grey Steel

ASG Dan Wesson 715 Custom CNC Rail Mount - Red