Home
ASG Auto-stop charger for LiPo, LiFe
ASG Auto-stop charger for LiPo, LiFe
ASG Auto-stop charger for LiPo, LiFe
Available in UK and EU Version!
ASG Auto-stop charger for LiPo, LiFe
Get the most out of your batteries with this easy to use balance charger. It charges Li-Po and Li-Fe airsoft batteries with a simple plug and charge design. The charging current can be adjusted to fit almost any battery capacity allowing a fast charge.
During the charging process, the battery cells wil be balanced automatically.
Details:
* Manufacturer: ASG
* Fast charging up to 3A
* Charges Li-Po and Li-Fe batteries
* Designed for 2,3 and 4 cell batteries
* Adjustable charging current (1,2 or 3A)
* Automatically balances the cells of the battery
* Charge status led
* Mini Tamiya Plug
* Simple plug and charge use
* Available in UK and EU version!!
Caution!
This charger can charge at 1A, 2A and 3A!
NEVER charge your battery with more current than its capacity!
A 11,1v 1100mAh (thus 1,1A<2A) may only be charged at 1A!
A 7,4v 3000mAh (thus 3A=3A) may be charged on all settings!
---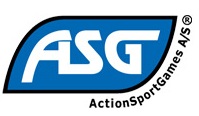 This article is available in various models
ASG Auto-stop charger for LiPo, LiFe EU Version - EU Version

ASG Auto-stop charger for LiPo, LiFe EU Version - UK Version