Home
Ultimate Series Steel Ball bearing Gen2 8mm 6pcs
Ultimate Series Steel Ball bearing Gen2 8mm 6pcs
Ultimate Series Steel Ball bearing Gen2 8mm 6pcs
Warehouse Location: Kast2-A4
Ultimate Serie Steel Ball bearing Gen2 8mm 6pcs
The second generation steel ball bearings offer a better performance to minimize failures in your upgraded AEG
Details:
* brand: Ultimate serie.
* Better curvature in the bearing track to accept the continuous shock impacts from the piston in an AEG.
* 7 in stead of 6 bigger balls reduce heat and friction.
* Generation 2 ball bearings are optimized for a perfect balance between corrosion resistance and strength.
* 8mm bearings.
* 6 pcs per package.
---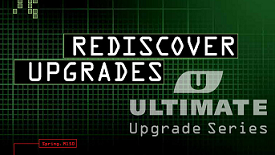 ---