Home
Ultimate Serie Ceramic Ball bearing 8mm 6pcs
Ultimate Serie Ceramic Ball bearing 8mm 6pcs
Ultimate Serie Ceramic Ball bearing 8mm 6pcs
Warehouse Location: Kast2-C5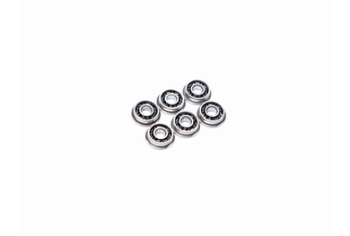 Ultimate Serie Ceramic Ball bearing 8mm 6pcs
The perfect choice to upgrade your ball bearings in your AEG. The ceramic ball bearings from Ultimate are lighter and faster than their steel counterpart and give less friction and heat due to their smoother surface.
Details:
* Brand: Ultimate serie.
* 7 smoother Ceramic balls per bearing reduce friction and heat-production
* Balls are lubricated with a thin layer of oil and require essentially no lubricant
* 8mm bearings.
* 6 pcs per package.
---