Home
Ultimate Mil-Spec AEG Spring
Ultimate Mil-Spec AEG Spring
Ultimate Mil-Spec AEG Spring
High performance springs, made from Mil-Spec steel!
Details
*Mil-Spec SiCr steel spring.
*Progressive coiling reduces mechanical and electrical stress
*Black zink plating to protect against corrosion.
*Pre-compressed, for minimaeFPS loss over time
*Closed and flat-grinded ends minimalises the bending of the spring
*Calibrated with a 6.03 x 300mm barrel, No hop up, 0.20g BB's
*Full specification control secures specification consistency with each spring!
*Color coded for easy recognition
---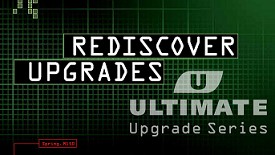 This article is available in various models
Ultimate Mil-Spec AEG Spring - M115 Yellow (0,519N/mm)

Ultimate Mil-Spec AEG Spring - M125 Orange

Ultimate Mil-Spec AEG Spring - M95 Blue

Ultimate Mil-Spec AEG Spring - M135 Red

Ultimate Mil-Spec AEG Spring - M105 Green