Home
PDI Variable Pitch Spring For AEG
PDI Variable Pitch Spring For AEG
PDI Variable Pitch Spring For AEG
Manufactured with Japanese craftsmanship, PDI's AEG springs are part of the finest springs available for airsoft.
Details:
* Manufactured by PDI
* Made from silicon-chrome steel.
* A durable spring where the strength is noted in percentages.
* Available in various powers.
* Non Linear/Variable pitch, for ultimate performance
* Precision made! Despite the difference in looks/length, the power output is the same!
* Minimal shrinkage! Globally speaking, springs shrink about 15-20mm during use. PDI springs only shrink 5-13mm!
---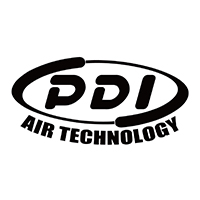 This article is available in various models
PDI Variable Pitch Spring For AEG - 100%

PDI Variable Pitch Spring For AEG - 110%

PDI Variable Pitch Spring For AEG - 120%

PDI Variable Pitch Spring For AEG - 130%

PDI Variable Pitch Spring For AEG - 140%

PDI Variable Pitch Spring For AEG - 150%

PDI Variable Pitch Spring For AEG - 170%

PDI Variable Pitch Spring For AEG - 190%

PDI Variable Pitch Spring For AEG - 210%

PDI Variable Pitch Spring For AEG - 260%

PDI Variable Pitch Spring For AEG - 280%

PDI Variable Pitch Spring For AEG - 300%