Home
PDI Vaccum Piston for TM VSR 10
PDI Vaccum Piston for TM VSR 10
PDI Vaccum Piston for TM VSR 10
Warehouse Location: Stell24-Bak6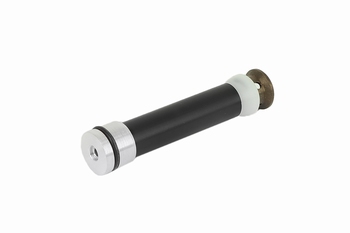 PDI Vacuum Piston for VSR-10
A special piston with a one-way valve. This valve ensures that negative pressure (for example due to a longer barrel) is negated.
Details:
*Made from Duralumin, Delrin and steel.
*This special Vacuum piston has a special valve built in, to negate negative pressure for better performance
*Specifically made for thick springs (13mm)
*Not compatible with cocking indicators (Needs to be removed)
*Specifically made for PDI cylinders. (Possibly has fitment issues in original cylinders)
*Please note! This is a 45° piston!
---