Home
PDI V-Trigger for M24 Snowwolf
PDI V-Trigger for M24 Snowwolf
PDI V-Trigger for M24 Snowwolf
Warehouse Location: Stell24-Bak7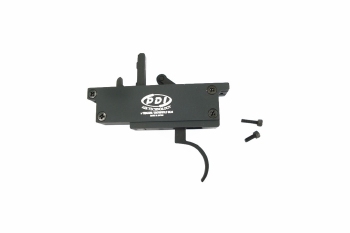 PDI V-Trigger for Snow Wolf M24
Virtually the best and strongest triggerbox on the market!
Details:
*Made from Carbon Steel and Duralumin
*Specifically for the Snow Wolf M24
*Adjustable trigger pull
*Polished sears for a fine, clean trigger pull
*Extremely strong!
*Please note! The Snow Wolf quality is rather poor. It might be possible that there are fitment issues due to bad margins. This can be solved with light modification.
---