Home
MODIFY Low Resistance Wire Set M4 Series (Back)
MODIFY Low Resistance Wire Set M4 Series (Back)
MODIFY Low Resistance Wire Set M4 Series (Back)
Warehouse Location: Stell36-Bak1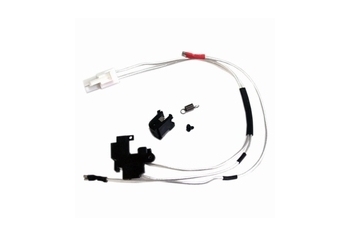 MODIFY Low Resistance Wire Set V2 Series (Back)
Low resistance, upgraded V2 Wire with Tamiya plugs!
Details:
* Anti-heat nylon (up to 220 degrees celcius)
* Trigger contacs are made of copper with a tin layer.
* Strong and durable switch spring.
* Wire is made of silverplated copper.
* Super low resistance!
* Standard Tamiya plug small.
* Extra length, for more flexibility
* Rear wired
* GB-05-51
---