Home
ICS M3 Submachine-gun
ICS M3 Submachine-gun
ICS M3 Submachine-gun
Warehouse Location: M4 Stell8-Vak1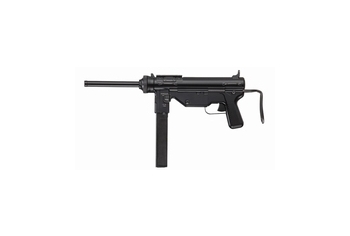 ICS M3 Submachine-gun
The famous WWII M3 submachinegun, beter known as the "Grease Gun"
For the real reenactors!
Details:
*Full metal
*Very realistic!
*Length: 745mm, 570mm (collapsed)
*Barrel length: 203mm
*Barrel diameter: 6,06mm
*Weight: 3700g
*Magazine capacity: 430rnd
*Battery: Special small type lipo (Not Included)
*8mm metal bushing gearbox!
*Gearbox is updated with a special trigger mechanism
*Fully realistic functions!
*Functional bolt handle!
*Automatic spring release on safe!
*Caution! This replica can only shoot Full Auto, just like the real steel version!
*Functional extendable stock (2 positions)
*ICS-200 model
---