Home
CYTAC Smith & Wesson MP Shield 9mm Holster
CYTAC Smith & Wesson MP Shield 9mm Holster
CYTAC Smith & Wesson MP Shield 9mm Holster
Warehouse Location: Stell44-Bak6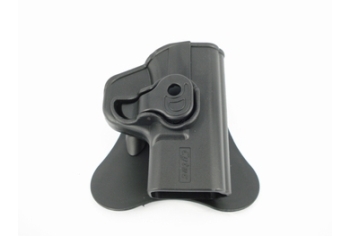 CYTAC Smith & Wesson MP Shield 9mm Holster
Durable and strong polymer pistol holster!
Details:
* Constructed from first class nylon polymer material!
* Fits Smith & Wesson MP Shield 9mm !
* With one click quick release system
* Paddle platform to wear the holster on any belt or pants.
* Holster can be rotated
* The holster is designed for right handed shooters.
---