Home
BD KAC Style QDC Quick Detach Suppressor Desert
BD KAC Style QDC Quick Detach Suppressor Desert
BD KAC Style QDC Quick Detach Suppressor Desert
Warehouse Location: M1-B43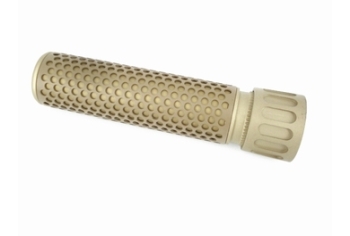 BD KAC Style QDC Airsoft Quick Detach Suppressor
Well designed suppressor for your airsoft rifle. Can be used to extend your outer-barrel. That way you can mount a longer inner-barrel, Or otherwise just for the looks!
Details:
* Length: 17 cm.
* Color: Tan
* Made out of metal with a very nice finish!
* 14mm CCW Counter Clock Wise threading.
* Including special Flashhider


---